Clarence J. Ferrari, Jr. ("Bud") In Memoriam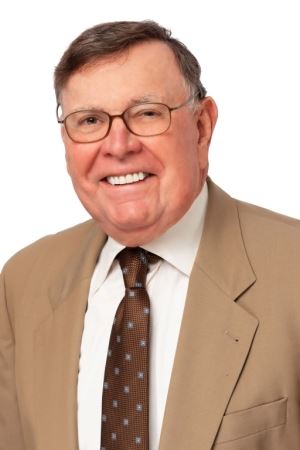 Clarence J. ("Bud") Ferrari, Jr., founding partner of Ferrari Ottoboni Caputo & Wunderling LLP, passed away on April 12, 2020, at the age of 86.
For decades, Bud specialized in business and tax planning with an emphasis on wealth transfer and business planning for individuals, families, and closely-held companies. He had extensive experience in a wide range of business transactions and structured sophisticated estate plans including generation-skipping transfers, grantor retained annuity trusts, charitable trusts, qualified personal residence trusts, life insurance trusts, and family limited partnerships.
Bud also represented taxpayers with respect to income, estate, and gift tax controversies in both federal and state tax matters. A few of the landmark tax cases in which he successfully represented the taxpayer include:
Morris, et al v. Commissioner of Internal Revenue, 70 TC 959 (1978) (valuation of stock pursuant to a qualified stock option plan);
Estate of Evelyn Landsdale Wildman, Deceased v. Commissioner of Internal Revenue, 58 T.C.M. (CCH) 1006 (1989) (estate tax valuation of undivided interests in row crop ranch land);
Ridgemark Corporation v. Commissioner of Internal Revenue, United States Tax Court, Docket No. 6106-93; T.C.M. 1996-419 (1996) (non-recognition treatment on sale of undeveloped land)
Bud loved helping others—not only his clients, but also his family, friends, colleagues, and anyone else who needed assistance or guidance. He was selfless and caring towards everyone he met. Bud was married to his cherished wife Joan for 62 years, and together they raised two beautiful daughters, Mary Lynn and Lisa, and were blessed with two lovely granddaughters and a wonderful great-grandson.
Education
LL.B, Stanford University
J.D., Stanford University
Community and Association
Bud was a Fellow of the American College of Trust and Estate Counsel and a member of the American Bar Association Sections of Taxation & Real Property, Probate and Trust.
Bud served as a member of the Board of the Silicon Valley Community Foundation and was a founder and Chairman of the Board of the Silicon Valley Bank. He previously served from 1963 to 1975 on the faculty at Santa Clara University School of Law as an adjunct professor of Taxation.
Admissions