Individual investors invest billions in financial markets based on factors including research, professional advice and trust -- trust that they have received the best information available to support decisions to buy or sell stock. Material information that is not yet publicly available, but is selectively provided to those with influence or close company connections, can destroy that trust and also break the law.
Facts of the Case
Presstek Inc. designs, manufactures, sells and services digital imaging equipment to the worldwide graphic arts industry. The stock of the Greenwich, Connecticut, company trades on the N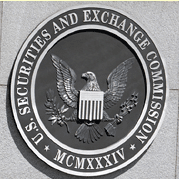 ASDAQ.
In March of 2010, the SEC filed a case against Presstek and its former CEO Edward J. Marino.
The SEC complaint alleged that while acting on behalf of Presstek, Marino selectively disclosed material non-public information regarding Presstek's financial performance during the third quarter of 2006 to a managing partner of a registered investment adviser firm.
Specifically, the investment firm partner spoke with Marino on the telephone and asked about Presstek's performance in Europe. Included in his reply was a comment that the summer "was not as vibrant" as the company expected in North America and Europe.
The company was getting ready to release information about its poor financial performance for the quarter.
Within minutes of receiving the information from Marino, the investment adviser partner decided to sell all of the shares of Presstek stock managed by his firm. The complaint also alleges that Presstek did not simultaneously disclose to the public the information provided by Marino to the partner.
After the sell orders, Presstek's stock price dropped 19 percent to $6.23 per share and went as low as $4.83 the following day.
Presstek agreed to settle the SEC charges, without admitting or denying the allegations, by consenting to an order that enjoined the corporation from further violations of Regulation FD and directed it to pay a $400,000 civil penalty. The Commission took into account certain remedial measures taken by Presstek, including revising its corporate communications, policies and corporate governance principles, replacing its management team, appointing new independent board members, and creating a whistleblower hotline.
Years ago, the Securities and Exchange Commission implemented Regulation Fair Disclosure or Regulation FD. It provides that when an issuer discloses material non-public information to certain individuals or entities (generally, securities market professionals, such as stock analysts, or holders of the issuer's securities, who may well trade on the basis of the information) the issuer must make public disclosure of that information. In this way, the rule aims to promote the full and fair disclosure.
However, one case involving a Connecticut manufacturer of digital imaging equipment illustrates what happens when a company fails to comply with the regulation. (Details of the case appear in the right-hand box.)
Regulation FD contains a number of important components including:
The Regulation applies to senior company management, investor relations personnel, and those who regularly interact with securities market professionals, or security holders. However, if a non-covered person makes the disclosure at the direction of a senior manager (a covered person), that manager is deemed to have made the disclosure.
A company cannot selectively disclose material nonpublic information to securities market professionals or holders of the issuer's securities who would reasonably be expected to trade on the basis of the information.
Regulation FD does not define what "material" or "non-public" information is. Instead, the regulation depends upon previous case law. However, information is deemed to be material if a "reasonable" shareholder would consider the information in making investment decisions. To be classified as non-public, the information would not already have been released in a manner that makes it available to all investors, such as in a press release.
In general, a company must make a public disclosure of material non-public information:
1. Simultaneously if the company plans to intentionally disclose it, or

2. Promptly if the company inadvertently made a disclosure.
Any private conversations that take place between a company and a security analyst run the risk of violating Regulation FD. For example, if a company official communicates information regarding earnings as "guidance", either directly or in a piecemeal manner, during a private conversation, the regulation will most likely have been violated.
Alternatively, if a company official discloses immaterial information so an analyst is able to complete a "mosaic" of information that collectively is material, the company will likely not have violated the regulation.
In response to the violation of Regulation FD, the Connecticut manufacturer Presstek took a number of steps to avoid future issues. The corporation's actions underline the importance of creating a multi-pronged approach that includes not only policies and procedures, but oversight and employee participation.
In addition, if your company has representatives who regularly interact with the investment community, you should consider investing in recurring training and testing to ensure that they understand all aspects of Regulation FD and how it affects their day-to-day responsibilities. Your attorney can provide valuable assistance in helping implement the appropriate framework and training to comply with Regulation FD.