Business owners and executives help to shield themselves from personal liability by operating as a corporation or limited liability company. This provides protection from exposure in certain legal disputes. However, as one recent court ruling illustrates, an owner or executive can be held individually responsible for unpaid overtime pay under the federal Fair Labor Standards Act (FLSA).
How employees are classified -- as exempt or non-exempt -- is not a decision to be taken lightly. Depending on the details of the job, it could mean the difference between workers getting paid for overtime hours or not. If the answer is not clear-cut and if the employees in question suspect they are underpaid, businesses could find themselves embroiled in a lawsuit.
"There is no question that Gristedes was the plaintiffs' employer, and no question that Catsimatidis had functional control over the enterprise as a whole. His involvement in the company's daily operations merits far more than the symbolic or ceremonial characterization he urges us to apply...
... Catsimatidis was not personally responsible for the FLSA violations that led to this lawsuit, but he nonetheless profited from them."

-- U.S. Court of
Appeals for the 2nd Circuit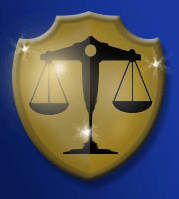 This case serves as an important reminder that if you are directly involved in key aspects of a business, you may be personally on the hook -- even if unbeknownst to you -- the company is engaging in illegal labor practices.
In one recent court ruling, grocery store employees took their employer to court, suing both the corporation and the CEO. After years of litigation, a ruling was handed down in early July in the U.S. Court of Appeals for the 2nd Circuit.
Facts of the Case
John Catsimatidis is the chairman, president, and CEO of a small chain of grocery stores named Gristedes in the New York City metro area. Collectively, Gristedes employs about 1,700 workers.
A group of current and former employees filed a class action case against Gristedes under the FLSA and New York state labor laws claiming they were misclassified as exempt, and therefore, were not paid for overtime work.
The employees sought back wages, liquidated damages and attorneys' fees. They also asserted that Catsimatidis should be held personally liable for damages -- to the tune of $3.5 million.
Not a Defendant 'In Name Only'
The case is somewhat unusual because although business owners and corporate executives may be named as defendants in wage and hour lawsuits filed by employees, they are generally not personally liable for payment of legal judgments or settlements.
The trial court in September 2011 agreed with plaintiffs that Catsimatidis was "jointly and severally liable" along with other corporate defendants. Catsimatidis appealed.
In an amicus brief, the Department of Labor asserted "it is crucial to effective enforcement of the FLSA that, in addition to the companies that employ employees, individuals who act as employers be held personally liable for violations of the FLSA. Employees who are owed back wages liquidated damages, and attorney's fees and costs should not be denied recovery of those amounts when the company, for whatever reason, is not able to pay the judgment."
The appellate court affirmed the trial court's ruling "in so far as it established that Catsimatidis was an employer under the FLSA," but sent back to the lower court the issue of how this plays out in New York state labor law.
Reliance on the Supreme Court
The appeals court relied on an earlier Supreme Court ruling that held the determination of whether an employer-employee relationship exists for purposes of the FLSA "should be grounded in economic reality rather than technical concepts."
According to the appeals court: "The 'economic reality' test applies equally to whether workers are employees and to whether managers or owners are employers."
So how do you determine the "economic realities" of whether an owner is also personally an "employer" because he or she is involved in some of the day-to-day aspects of running a business? The appeals court, in this case, cited factors including that Catsimatidis:
Made employment decisions for his direct reports;
Dealt on a regular basis with banking, real estate, and finance matters;
Worked from the corporate office nearly every day;
Developed merchandising ideas;
Visited stores and suggested to managers how they could improve merchandising; and
Personally promoted employees.
'Economic Reality' Test
The court boiled down its "economic reality" test to the following factors. Does the owner:
1. Have the power to hire and fire employees?

2. Supervise and control employees' work schedules?

3. Determine the rate and method of compensation?

4. Maintain employment records?
Although Catsimatidis only exercised his authority with respect to the first and third factors, it was sufficient, in the Court's view, to hold him personally responsible for ensuring the awarded damages were paid.
"The 'economic reality' test encompasses the totality of circumstances, no one of which is exclusive," the Court held. (Irizarry v. Catsimatidis, Docket No. 11-4035-cv, 7/9/13)
The case serves as an important reminder that if you are directly involved in key aspects of a business, you may be personally on the hook -- even if unbeknownst to you -- the company is engaging in illegal labor practices. Being in charge of the big picture and exercising general oversight of operations may not protect you from personal liability.
To help protect yourself, perform regular audits of your payroll practices to ensure that employees are properly classified and compensated for all hours worked.
For more legal assistance with corporate matters, contact us today.
Additional Reading