Are You Aware of the Stakeholders in Your Business?
In the good old days, business owners believed that as long as they served their customers effectively and made sure that their stock maintained or increased its value, all was taken care of. However, it's now part of the norm that business owners not only have to please their customers and shareholders but also be concerned with their stakeholders.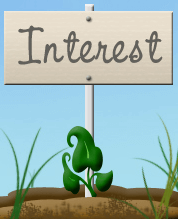 Give our team of experienced business law attorneys a call (800) 761-0432 or contact us online for assistance today!
What Are Stakeholders?
Stakeholders include shareholders, of course, but they also include other individuals and entities that have a "stake" in the business -- for economic, political, and legal reasons.
This can consist of:
Customers
Employees
Managers
Creditors
Suppliers
Government entities and agencies
The surrounding community
Directors
Not-for-profit organizations
Neighboring businesses
Unions
Politicians
Legislators
Researchers
Schools
Police
Industry associations
The media
And more
Generally, a stakeholder is an individual, group, or organization with an interest in decisions or proposed actions of the business, such as those who:
Have authority or decision-making power over some aspect of the entity or proposed project
Are affected by the outcome of a proposed project or the products and services being produced
Would be a part of implementing a business or project
Can stop or delay your project or business plans (through litigation or other means)
Businesses and projects have multiple stakeholders, and these stakeholders often have conflicting interests and want competing outcomes.
What Are the Most Common Types of Stakeholders in a Business?
Every business can have different stakeholders, each with different stakes and interests in the company. The most common types of stakeholders in business include:
Your Customers
Your Employees
Your Investors and Shareholders
Your Product Suppliers and Vendors
Your Local Communities
Any Governments Involved With Your Business
The Importance of Involving Stakeholders in Decision Making
When making business decisions, it can be disastrous to ignore stakeholders.
Here are some reasons why:
It may be required by law.
It's important for public relations purposes -- to appease the public and consider the public interest.
It can add direct experience, studies, and data that would otherwise not be available to your business. In other words, you will see more ideas and insights than if you just stick with your own managers.
It shows your business is fair, transparent, and ethical.
It can increase consent and even assist with implementation.
It may increase the long-term stability of the decision. You can get people to buy in before going forward.
It can reduce conflict and its associated monetary, personal, and other costs. In other words, you can get a clear idea of the pitfalls that might be ahead so you aren't blindsided later.
Who Are Your Stakeholders?
The answer to this question varies depending on your business, your industry, and what you are trying to accomplish. Each business and project has different types of stakeholders.
They can have a broad set of interests -- or they may only be concerned about one project or narrow aspect of a project. In order to identify stakeholders, you have to think beyond the obvious groups.
Some stakeholder groups are organized and have spokespeople who are able to represent the interests of the group (for example, environmental advocates or rent control tenants). Other stakeholders may not be organized or represented by a vocal group (for example, a visitor to a national park or non-resident property owners).
Some stakeholders may be vocal but unaffiliated with a representative group or organization (for example, a real estate owner whose property is next to yours).
Stakeholder Identification Worksheet
The U.S. Department of the Interior provides a "Stakeholder Identification Worksheet," which can be used to determine your business or project stakeholders, their interests, and their influence.
How to use the Worksheet:
Brainstorm a list of the groups and individuals who could be affected by your business or project.
Categorize the individuals and organizations into a limited number of stakeholder groups, based on their general interests
For each stakeholder group, determine if it is an organized interest or not.
Evaluate the cohesiveness of each stakeholder group. Identify their concerns.
If possible, determine the impact of your business or project on each of the stakeholder groups' interests.
Note the type of influence that the stakeholder group has. Some groups may consider litigation if they don't agree with the proposed actions. The implementation of a project might depend on cooperation from a local community group or government entity.
Once you identify your business or project stakeholders, their interests, and influence, consider conducting a brief set of interviews with individuals who represent the key stakeholder groups. The interviews can help test your assumptions about stakeholders and generate ideas so you can operate your business or implement your project with minimal conflict.
Stakeholder
Groups

Organized?
(Yes/No)

Cohesive?
(Yes/No)

Type of Influence

Interests at Stake

Impact on Interests
(High, Medium, Low)
-- Source: U.S. Department of the Interior
Additional Reading
Our San Jose corporate & securities attorneys are here to help. Reach out to the team at Ferrari Ottoboni Caputo & Wunderling by calling (800) 761-0432 or contacting us online for assistance with your case today!